Azimap exhibits at The Web Summit Lisbon
7th Nov 2016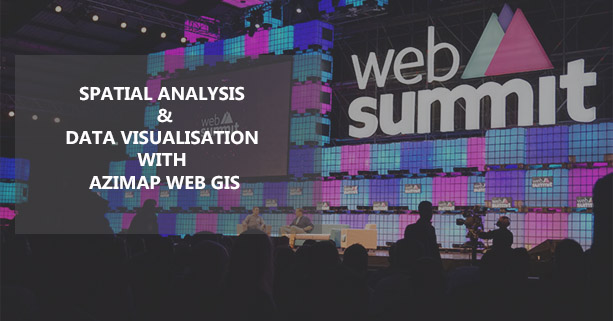 We are excited to announce that we will be exhibiting at The Web Summit conference, between 7-10 November Lisbon at stand number A 235 in the Software Development Exhibition Area of Pavilion 3 on Day 2 of the event. The Web Summit is the largest technology marketplace event and attracts more than 50,000 delegates from more than 150 countries.
Over 6 short years it has become the most important and technology market place and go to meeting place for the world's most disruptive technology companies and those interested in learning how those disruptive techniques help to transform businesses.
Benefits of meeting us at the Web Summit
During this conference the team will showcase the latest version of Azimap, including advanced editing and spatial reporting features which will include, how to -
Create a map
Import spatial data from Shape, Tab, CSV, KML and spatial CSV files
Quickly create a multi-dimensional map, consisting of points, polygons and lines
Product heat maps
Utilise UFT Grid, feature enhancements
Display data from WMS Servers.
Unfortunately, our stand number has not yet been confirmed by the event organisers but, if you are planning your visit and would like to organise a demonstration of the Azimap GIS or speak to a member of the team please do get in touch.
This is an exciting opportunity for the Azimap team and we look forward meeting with other delegates and exhibitors at this inaugural conference.
Visit the Web Summit for more information and to view the event agenda, however don't forget to connect with us on twitter to hear first which stand number we will be presenting at.